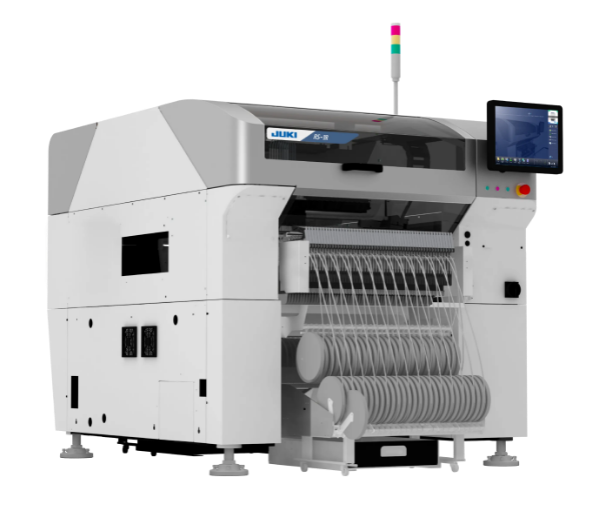 ---
RS-1R
Next Generation Smart Fast Modular Mounter
Superior Productivity with the best throughput in an advanced, all-in-one!
The consistent further development of the tried-and-tested technologies from the RS-1 opens up new, outstanding possibilities:
Even faster assembly of smallest chips (0201 metric) up to large components of 50 x 150 mm or 74 mm edge length for square components. The base frame of the RS-1R has been completely redesigned for this purpose.
The unique Takumi head covers even more different component heights and thus achieves a decisive speed advantage. The 360° visual component recognition allows the secure detection of user-specific polarity marks.
Thanks to the RFID integration in the nozzles, these can be traced back completely together with the components and boards.
The machine combines the features of a chip shooter with a mounter for large components.
The purchase of each special machine type for it eliminates as well as a change of the placement head.
• Faster Placements
• Highest flexibility
• Meets highest standards
 
---
---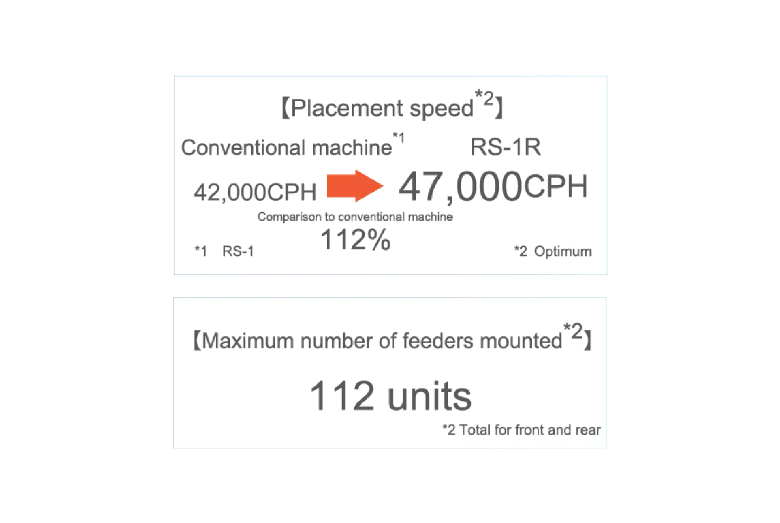 Class leading speed, up to 47,000 cph
This made possible by revolutionary head design that reduces the travel time and distance for every placement.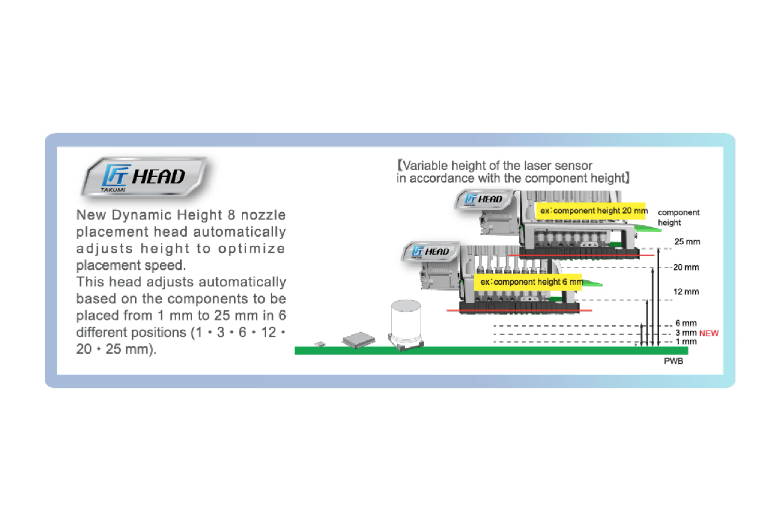 Self-Optimizing Smart Head
The Takumi head automatically optimizes it's height between 6 different positions based on component height.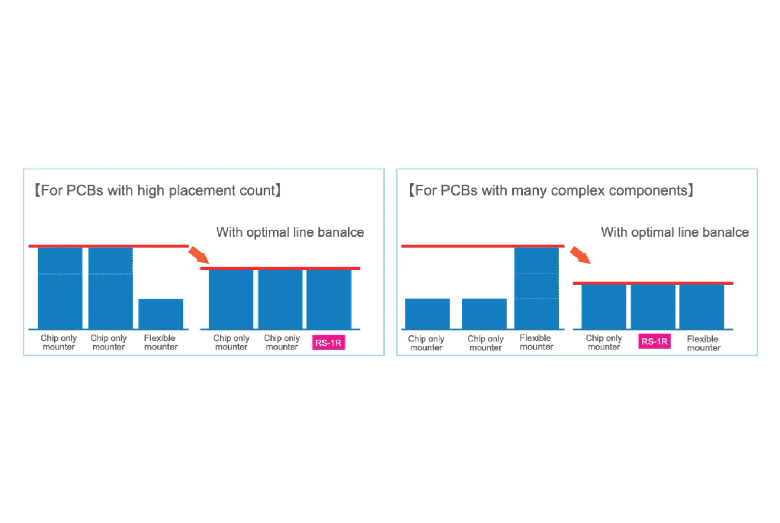 Optimum line balance and highest throughput
The revolutionary design self-optimizes based on the production requirements.
Can reduce the workload on high speed.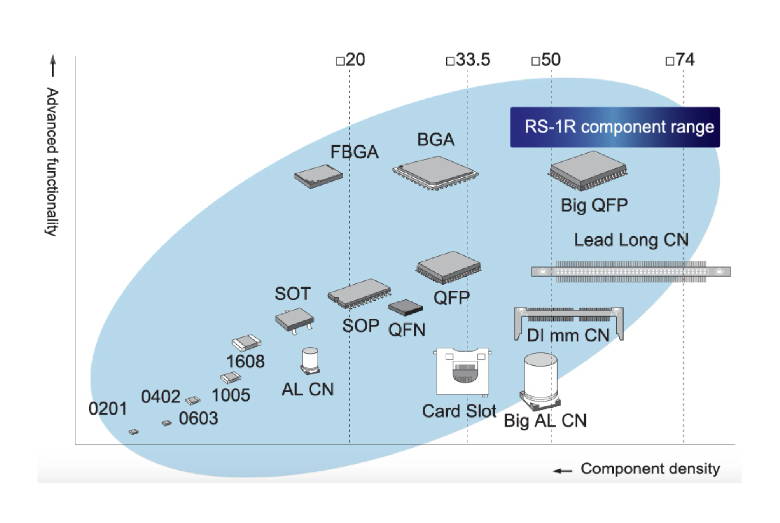 Wide component range from 0201 (metric) to large connectors and ICs
Supports components from 0201 (metric) up to 74mm square or 50x150 rectangular parts.
Component height up to 25.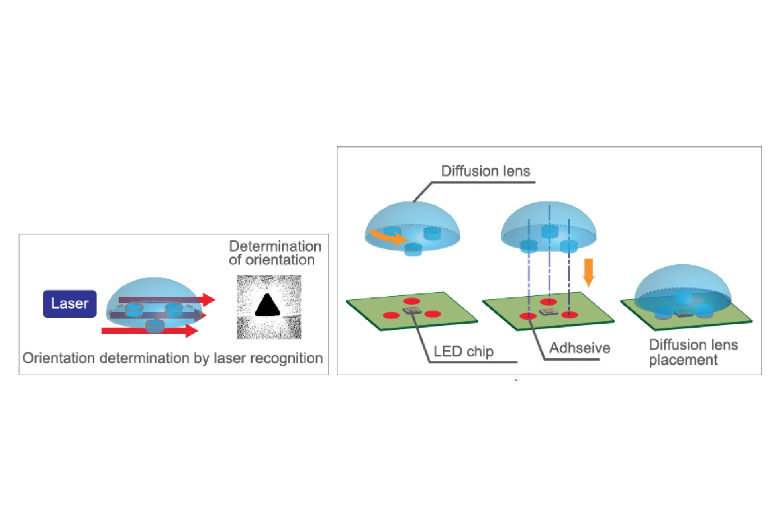 Optimal for LED placement
High-precision placement of diffusion lenses.
RS-1R can use either vision or laser centering for diffusing lenses, depending on the component requirements.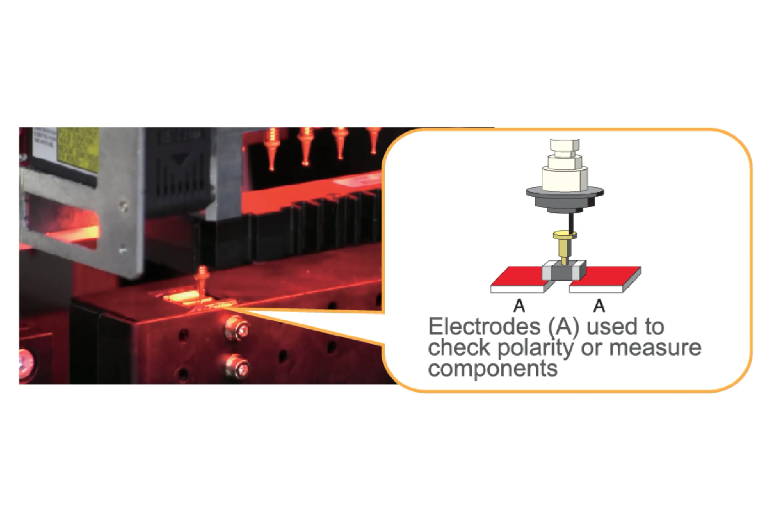 Incorrect component prevention component verification system (CVS)
By measuring the resistance, capacitance or polarity before production starts, the machine can prevent incorrect components from being placed.
---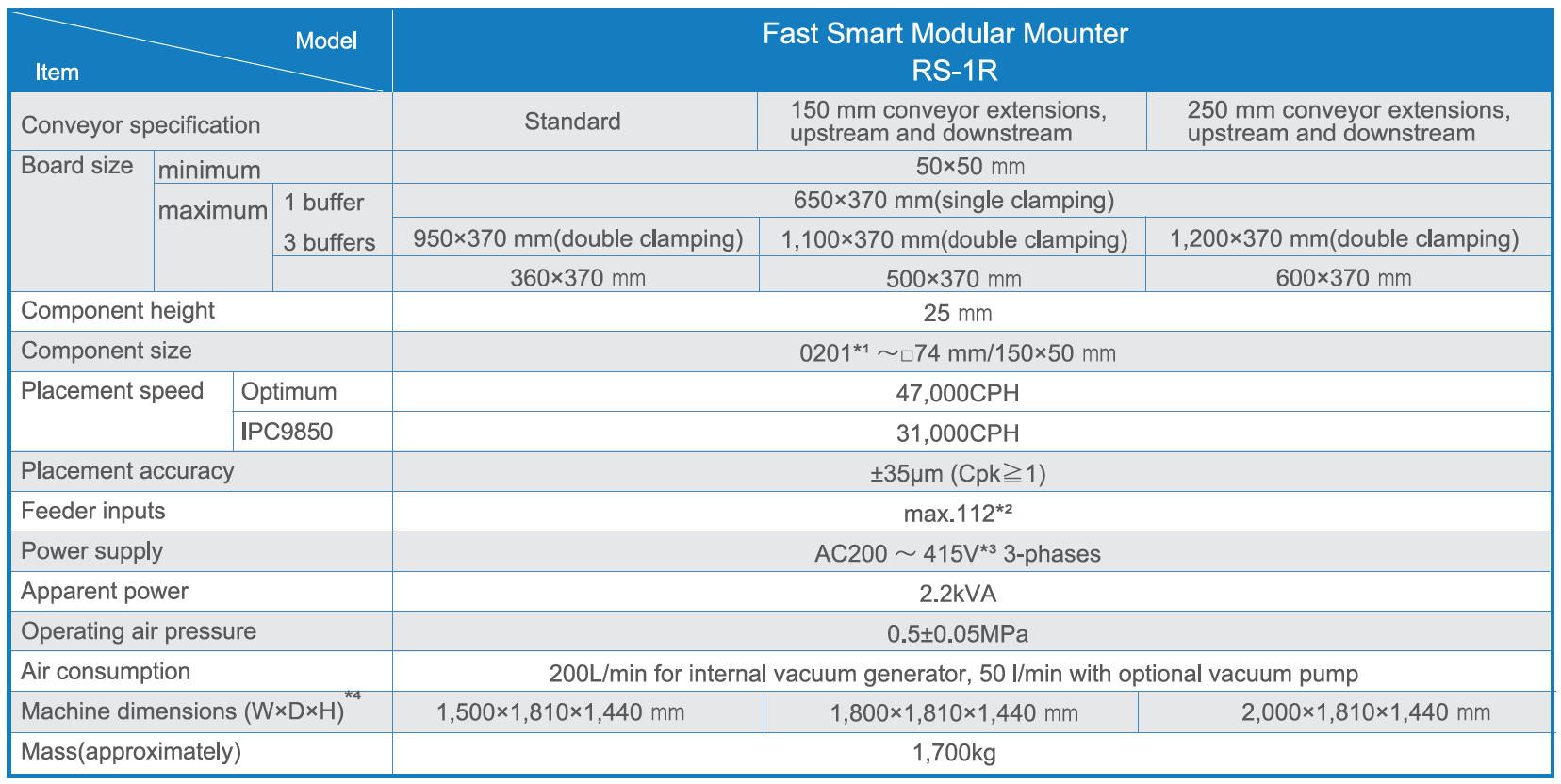 ---
A JUKI product specialist will be in contact with you within 24-48 hours.