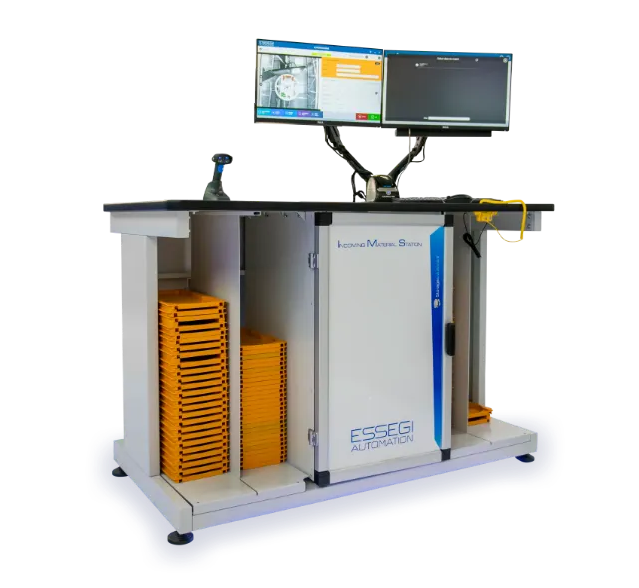 IMS Incoming Material Station
Intelligent Storage System
Automates the incoming goods process and dramatically boosts productivity!
JUKI's IMS Incoming Material Station, an incoming goods desk with scanner, automates the incoming goods process and dramatically boosts productivity. The primary purpose is to provide a fast and error proof way to generate unique ID labels for use with JUKI's storage towers. The same label can be used for component setup verification on pick and place lines when combined with optional middleware software.

An optional software package also allows the incoming material to be scanned and the data automatically matched to specific POs provided by the ERP. Simultaneously, a unique ID is created in the system to make every component truly "unique" and to deliver full traceability and quantity management.

The Incoming Material Station is normally used in conjunction with any of JUKI's storage towers, but can also be used as a stand alone appliance to speed the creation of unique ID labels.
- Flexibility: recognizes all standard barcodes. Custom barcodes can also be defined as needed.

- Traceability: unique ID can be validated easily at any time and shared with other software to reduce the labeling requirements and improve total inventory visibility.

- Enterprise Resource Planning Systems: connected to multiple third party systems (optional).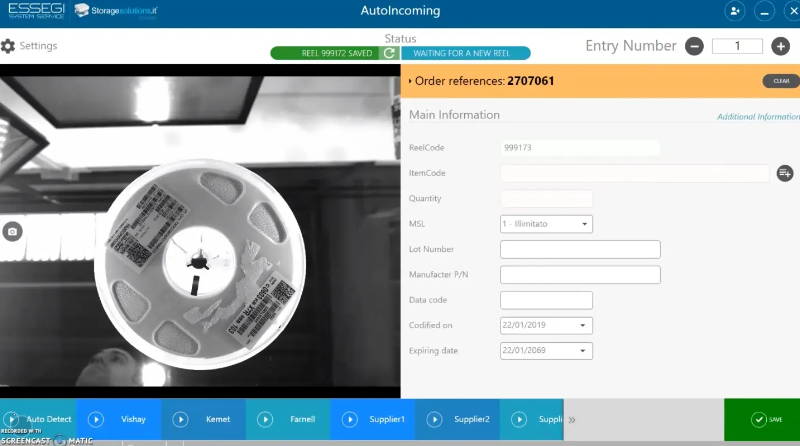 FLEXIBILITY
The system recognizes all standard barcodes in a single image using a high-resolution camera. This replaces time-consuming and error prone scanning of individual barcodes in a certain order. User definable barcode reading rules give the flexible to read virtually any label and correctly populate the data fields.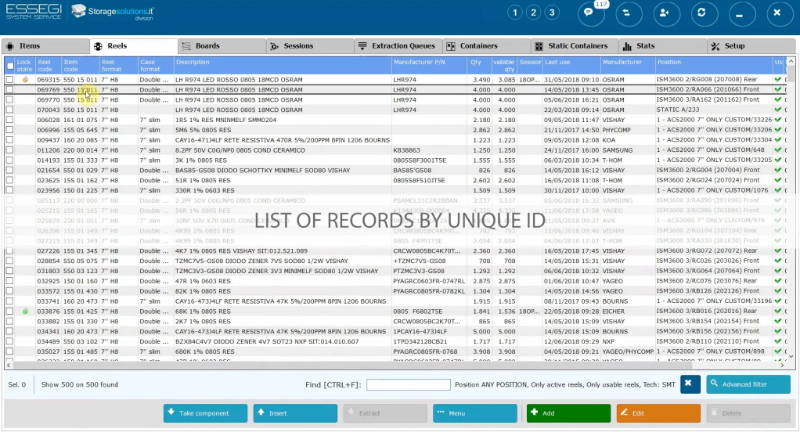 TRACEABILITY
The Unique ID generated for each reel provides for easy identification and traceability of material in the production process – from storage to setup up to production. The Incoming Material Station can even save an image of the reel at the time the label was printed for future reference. All reel data is readily available by scanning the unique.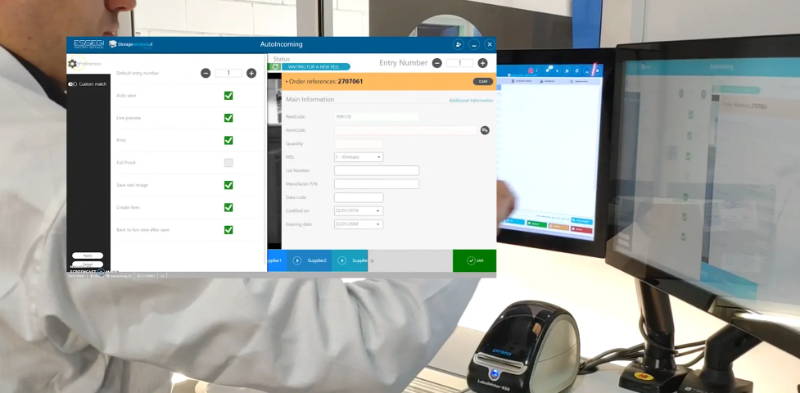 ENTERPRISE RESOURCE PLANNING SYSTEMS
Full connection and integration with ERP software automates manual tasks and improves overall inventory visibility. Every time a new reel is created, it can be added to ERP records. When reels are moved from the towers to other positions, ERP will be notified. Optional software can also verify the receipt of new materials against purchase orders to ensure all items were received correctly and also combine receiving with labeling to save time.
| | |
| --- | --- |
| Hardware | IMS |
| | |
| Touch screen, keyboard, mouse | |
| 20 MP High resolution camera | |
| | |
| | |
| | |
| | |
| --- | --- |
| Technical Data | IMS |
| | |
| | |
| | 101 kg - 222.67 kg (Full cases) |
| | 100-240V - Imax: 5A - Fequency 50-60 Hz |
| | |
| | |
| --- | --- |
| Hardware | IMS |
| | |
| | |
| | |
| Picture traceability option | |
A JUKI product specialist will be in contact with you within 24-48 hours.