Insertion Solutions
Odd-shape placement machines
Easily automate your hand-mount process!
JUKI's Insertion Solution features the JM Series, which includes Odd-form and SMT Placement Machines. By replacing manual insertion, these machines offer a strong return on investment (ROI), improved quality, and faster operation, eliminating human errors. Upgrade your production process with JUKI's advanced insertion solution.
Through-Hole & Conventional SMT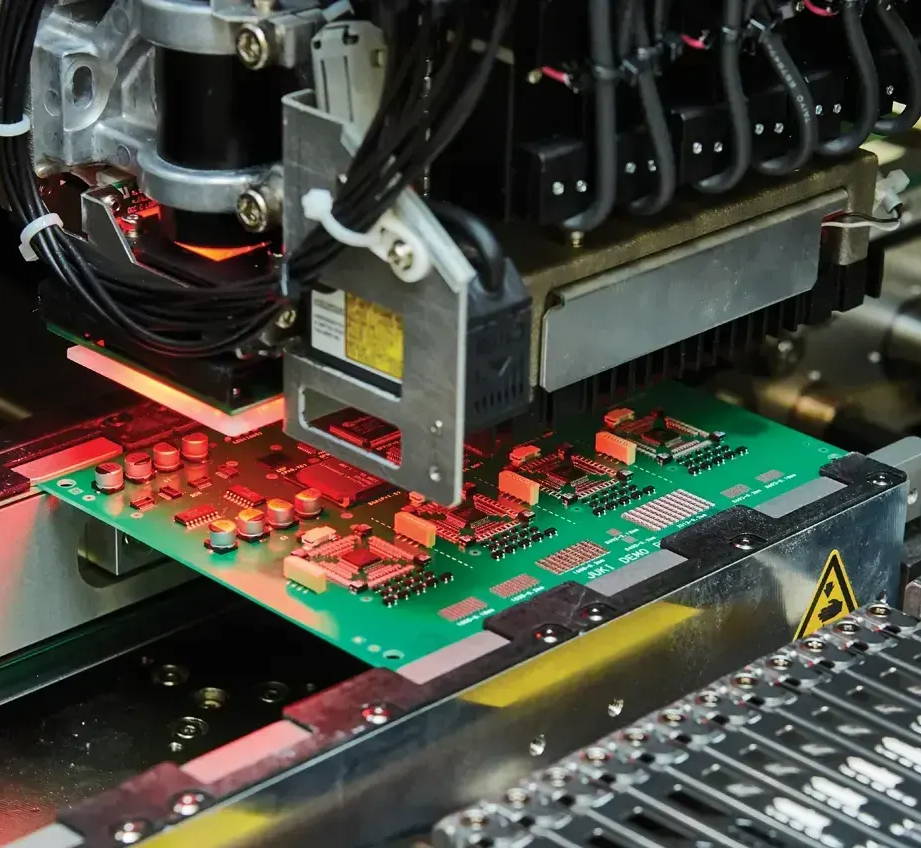 Dynamic Height 8 nozzle placement head automatically adjusts pick and placement height on the fly to optimize speed.
A JUKI product specialist will be in contact with you within 24-48 hours.