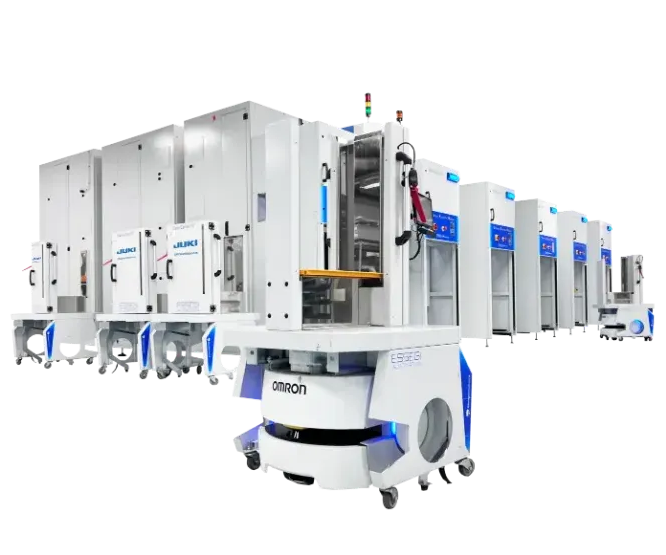 Autonomous Material Handling System
Intelligent Storage System
Automates the incoming goods process and dramatically boosts productivity!
The Autonomous Material Handling System is a set of JUKI's storage towers combined with additional modules to create a fully robotic component storage and delivery system.
The core parts are the standard ISM Ultraflex 3600 and optional ISM Ultraflex 3900. After that, a Multi Interface Module and External Elevator Modules are added to connect to a robotic delivery system.
This complete system is able to collect and deliver reels to any location within your factory. Typically it would work between the incoming area, storage towers, setup area and production lines.
• ISM Ultraflex 3600 –

Storage tower base module.

• ISM Ultraflex 3900 –

Storage tower expansion unit.

• Multi Interface Module –

Reel storage plus interface to elevators and x-ray counter.

• External Elevator Module –

Elevator to retrieve/place cases onto case carriers.

• Case carrier –

Trolley to hold 7" or 15" cases.

• AIV –

Delivery robot.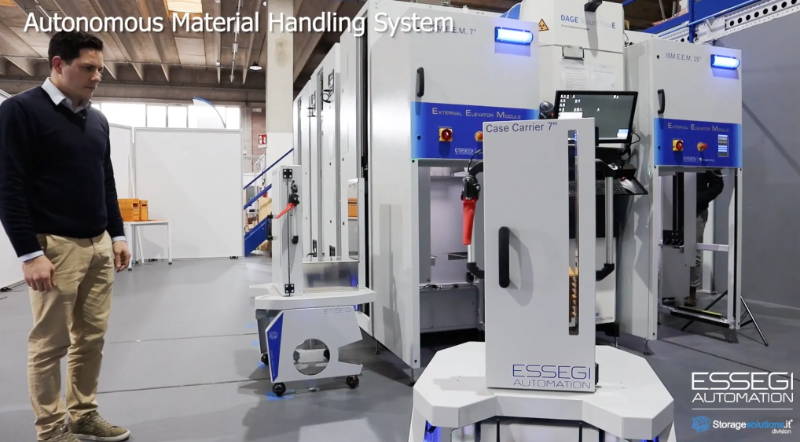 AUTOMATION
The Automated Material Handling System uses towers and robots to insert and deliver reels to any location in the factory. Workers are not needed to move the materials around, reducing the need for low-skill labor and improving production efficiency.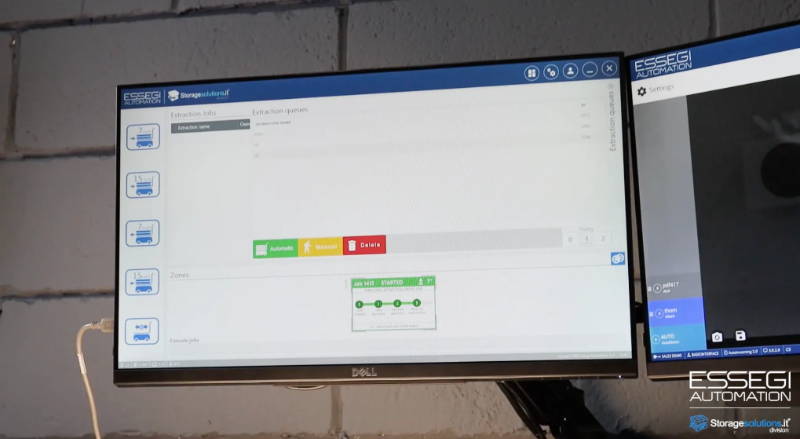 EFFICIENCY
Robots are managed via a server that receives delivery requests and sends the robot where it is needed. Operators can request replacement reels, return partially used reels, or insert new reels via a software interface from each "station" in the factory. When the production line is running low on parts, reels can be extracted from the towers and delivered automatically with sufficient time to avoid any line stoppage.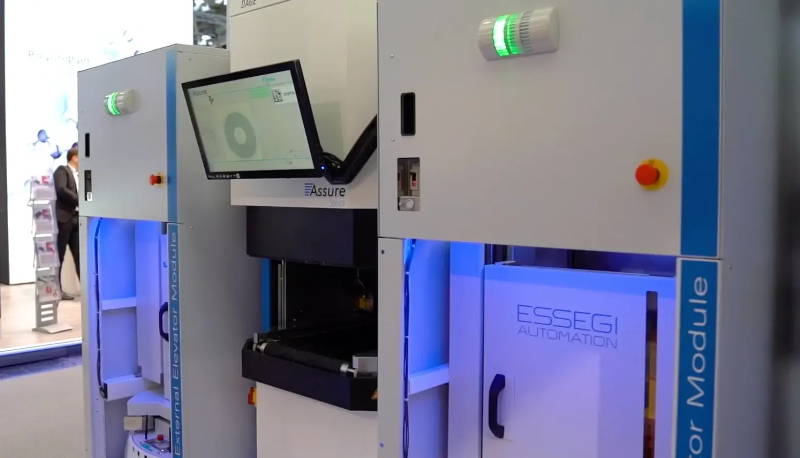 COMPONENT COUNTING
Space is available to integrate automatic x-ray component counting. This integrated x-ray counter eliminates manual labor by automatically counting reels according to a user defined schedule. Reels are taken from the towers, counted, and retuned to storage without any operator intervention.
System Components
ISM Ultraflex 3900 (Optional for increased storage capacity)
External Elevator Modules (one for 7" cases and one for 15" cases)
Case carriers for 7" and 15" cases
Space for optional integrated X-ray component counter
A JUKI product specialist will be in contact with you within 24-48 hours.