---
---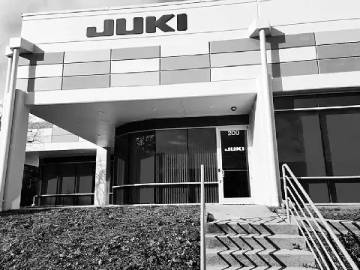 JUKI Headquarters
5151 McCrimmon Parkway, Suite 200
Morrisville, NC 27560
Phone: 919-460-0111
Fax: 919-469-0480
---
---
Customer Support
Email: vb.customer.support@ml.juki.com
Sales Service
Email: vb.sales@ml.juki.com
Software Support
For questions regarding all JUKI Software products such as IS Software, HLC, EPU, or CircuitCam Express please contact our Applications Department.
Phone: 919-460-0111
Parts Support
JUKI stocks a complete array of parts to support their installed base of SMT Assembly Machines and Selective Solder machines.

Email support at parts@jas-smt.com
Parts Inquiries
Please contact the JUKI inside sales department for assistance.
Phone: 919-460-0111 (x4122)
Fax: 919-469-0480
Email: edgar.labra@juki.com
JUKI Training
Please contact the JUKI training administrator for assistance.
Email: vicki.heilig@juki.com
---
---
North America
South America
Argentina:
MaCon SRL
Cachi 266, C1437DYF
Buenos Aires, Argentina
Phone: +54 11 4911 8280
Fax: +54 11 4911 0568
Brazil: Altrade Comercio E Represent.
Estrada Municipal do Mingu
669-A-Rio Abaixo
Atibaia Sao Paulo 12952-720
Phone: +55 11 4416 4248
Fax: +55 11 4416 4275
---
A JUKI product specialist will be in contact with you within 24-48 hours.