Printing Solutions
Fully Equipped, Easy to Service Solder Paste Printer
Over 250 printers sold worldwide, since market introduction in 2012!
GKG screen printers boast a global reputation for high quality, long-lasting performance. Available in various sizes, they complement JUKI placement machines and reflow soldering ovens, enabling customized SMT solutions for PCBs of different sizes. Benefit from a sturdy, long-life machine design that delivers optimal results.
Best Price/Performance Ratio in the Market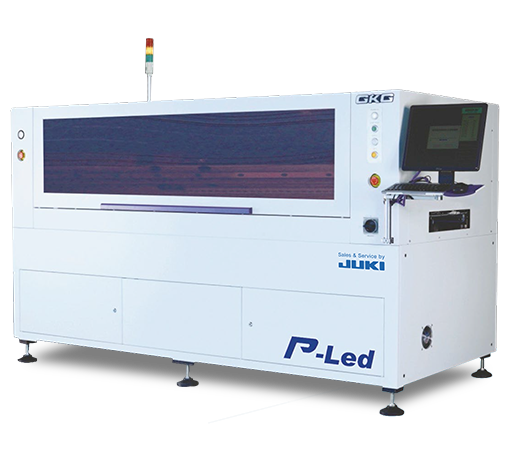 P-LED | LED Tube PCB Paste Printer
P-LED is the ideal printer that serves long LED Tube PCB up to 1.524m length.
A JUKI product specialist will be in contact with you within 24-48 hours.