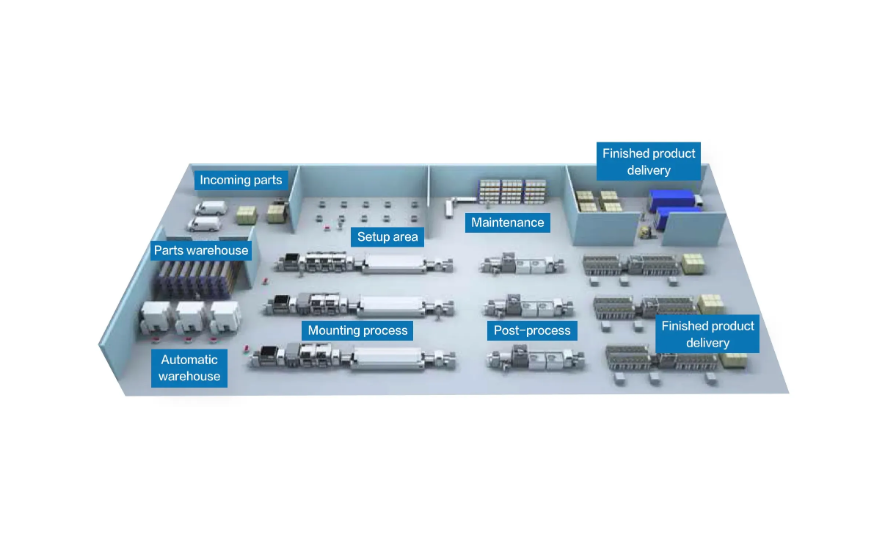 ---
JaNets
JUKI Advanced Network System
Expand toward the realization of a smart factory!
JUKI Advanced Network System optimises the overall production of the automated SMT line.
It supports the preparation of programs offline at a separate workplace (client PC) and also delivers production programs to any machine operating within the line and administers all the data at the same time. Data for the control of each machine as well as for management of the complete production line, are collected and consolidated.
Subsequent ERP systems such as enterprise resource planning systems can be connected with an optional, External outputs function. It is possible to export the following data (in JSON, XML format):
Database Management.
Maintenance Management.
Machine Monitoring.
Parts Verification.
ISM Interface.
Line Management.
Traceability.
---
---
ISM (storage tower) interface
The list of required components is extracted from the production program and sent to the ISM. The remaining number of components is calculated based on the BOM information and number of PCBs assembled and each reel's record is updated in the database. The ISM allows more efficient and accurate production planning and line operation.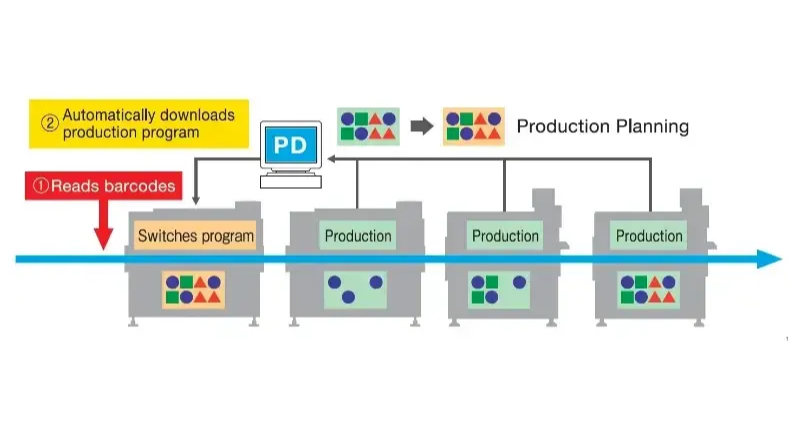 Production program download / upload / monitoring
Software to download, upload, and monitor production programs sent to the line. Each line*1 controlled separately. Production status monitor for individual lines.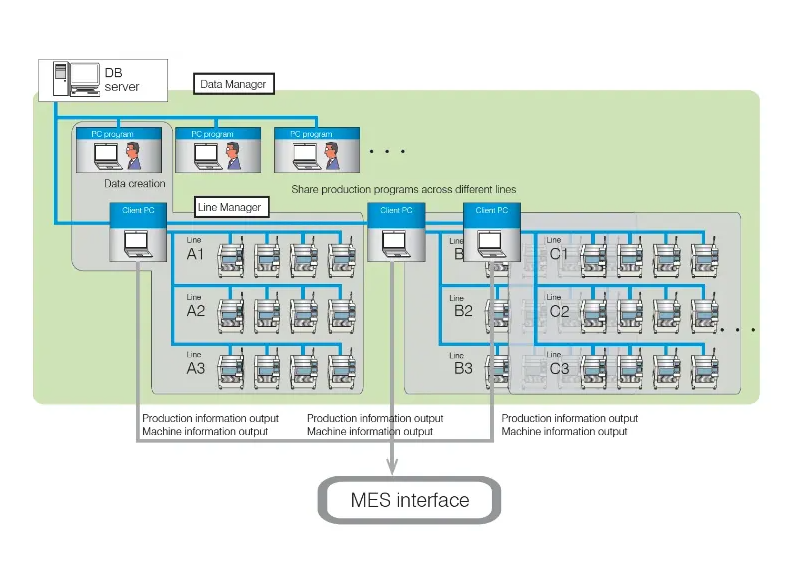 Extension function
Line Manager: A client PC delivers production programs to each machine in the line and manages the entire line. Production and machine management data is collected and consolidated. With the optional external output function, you can interface with MES software.
Data Manager: Production programs created on other client PCs can be shared.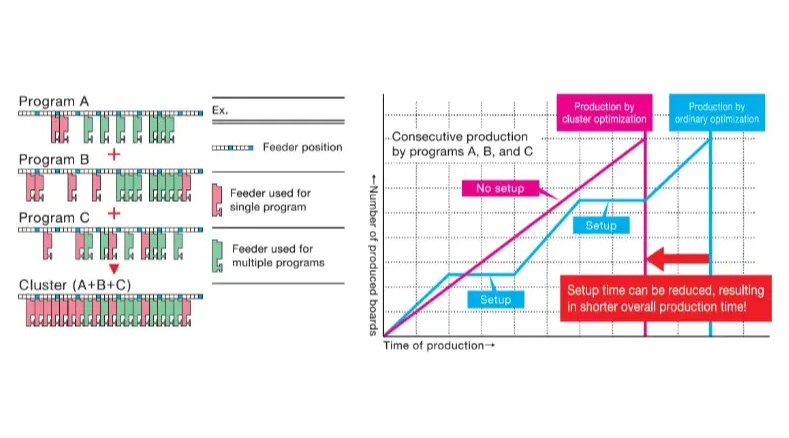 Data creation function - Cluster optimization
Cluster optimization groups several different production files together in a common feeder setup. It reduces changeover time by eliminating the need to setup feeders between jobs.
---
---
A JUKI product specialist will be in contact with you within 24-48 hours.