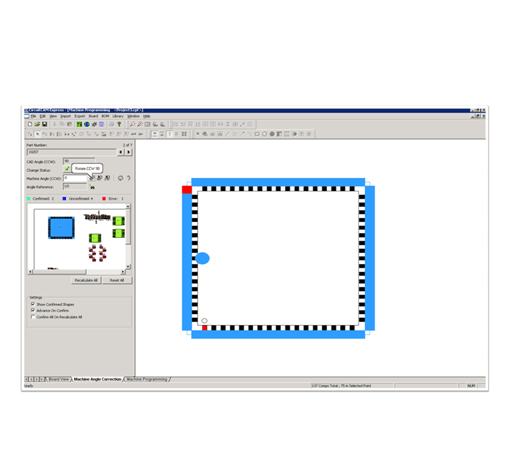 NPI+
JUKI IS NPI Plus Bundle
Revolutionary world class line level management and optimization software!
JUKI's revolutionary world class line level management and optimization software now includes Aegis Software's CircuitCAM Express, which allows users to perfect CAD and BOM data before generating a program.
The seamless integration allows direct library management access, machine programming and optimization features within JUKI IS.
• Automatically add new part numbers to the database in a single click.
• Adjust board origin, rotate data and panelize.
• Convert CAD, Gerber, ASCii or centroid data to JUKI format in seconds.
• Eliminate human errors and dramatically increase efficiency vs. manual teaching.
• Machine angle verification layer wizard confirms each package selection's final placement angle automatically.
• Feeder Setup Report allows the operator to see how the part should be oriented in the feeder.
• Easy upgrade to full CircuitCAM supporting full production line, visual aids and more.
A JUKI product specialist will be in contact with you within 24-48 hours.