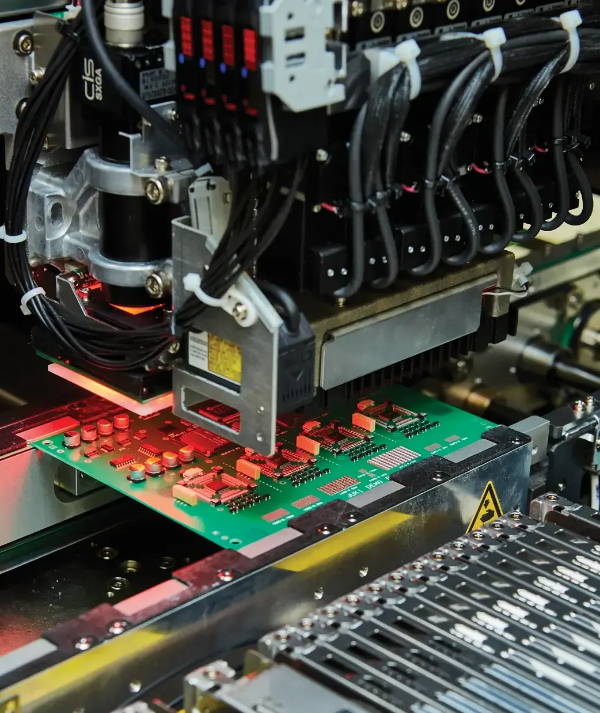 Takumi Head
Dynamic Height 8 nozzle placement head
Automatically adjusts pick and placement height!
Dynamic Height 8 nozzle placement head automatically adjusts pick and placement height on the fly to optimize speed.
Cycle time is optimized by keeping the head as close to the feeders and PCB as possible, minimizing Z travel.
Eliminates the need to change placement heads for different types of components (cost and time savings).
Up to six different height positions.
Available on JUKI's RS-1, RS-1XL, and JM-100.
A JUKI product specialist will be in contact with you within 24-48 hours.