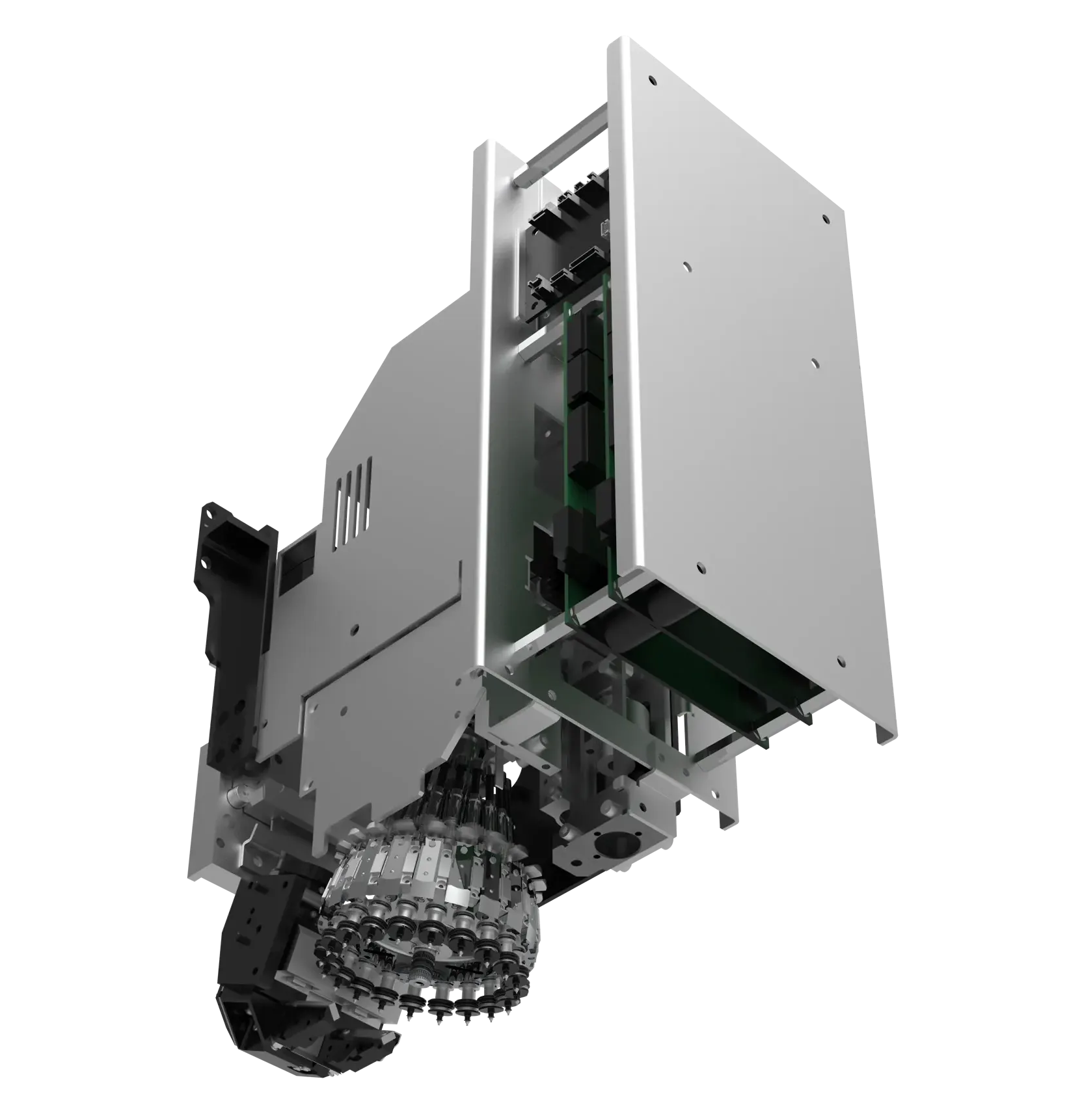 P20S Planet Head
20 Nozzle SMT Placement Rotary Head
Placement accuracy ±40μm (Cpk≥1)
JUKI's P20S 20 Nozzle Placement Planet Head. Our state-of-the-art placement head combines speed, accuracy, and versatility to help you optimize your production processes and improve your bottom line.
Placement accuracy ±40μm (Cpk≥1), Our P20S placement head delivers exceptional accuracy with CpK higher than 1. This ensures consistent and reliable placement of components, reducing errors, and improving quality control.
High-density mounting capabilities: Our placement head supports the mounting of high-density electronic components with ease, such as 0201 (008004) chip parts. You can count on our system to handle your most complex projects with precision.
Shortest Stroke Technology: By tilting the head rotation axis, components can be picked and placed with the shortest stroke. This innovative technology minimizes travel time and maximizes productivity.
Centering Camera: To speed up the recognition time, a centering camera is integrated into the head. This camera delivers results fast and ensures your production is always up to speed.
Improved Productivity: Our placement head improves productivity by minimizing travel distance. With rapid and efficient placement of small electronic components, our placement head guarantees an effective tact of 60,000 CPH with LEDs.
A JUKI product specialist will be in contact with you within 24-48 hours.